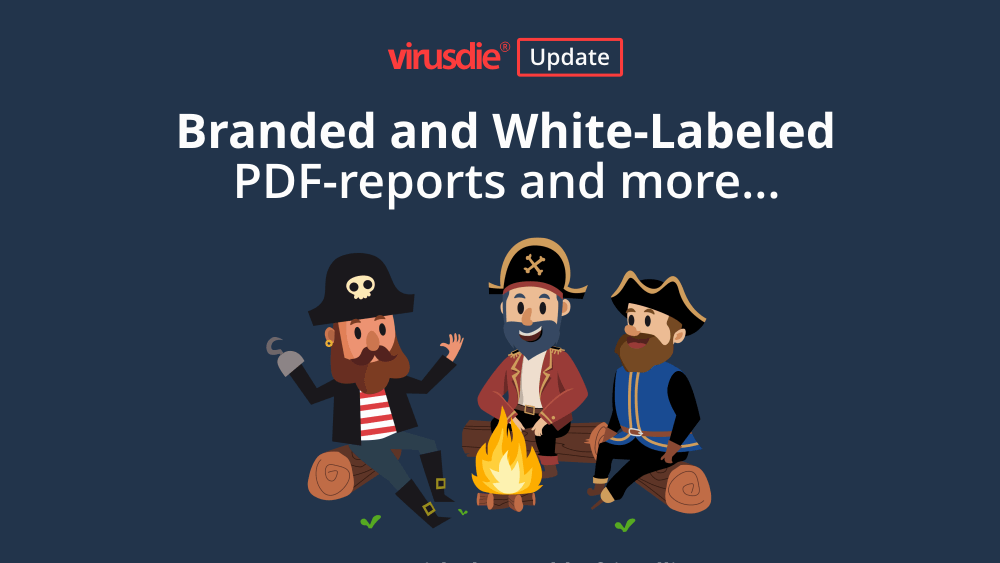 Weekly Update | Branded PDF-reports and the threat samples database
With that final update in 2019 we announcing a couple of new features you can get with Virusdie right now! The first one is PDF-reports you can download for each scan and cleanup! Now you can save your time spending prepare scan/cleanup reports for your clients! Just click on sharing icon at the top of any scan/cleanup report in section Antivirus on your dashboard and download a PDF-report. And it branded with your own agency details if your have an Agency account or even with no mention of Virusdie if you are on White Label plan! Learn more.
And the second one feature we announcing today is the threat samples available on Verdicts page. Did you know Virusdie use its own antivirus database to detect and remove malware with high accuracy and no false positives? And there is a malicious code highligting in the file editor as well. So today and further you can view code samples for each malware and vulnerability Virusdie detect on websites. This is not the code been found (not the same you can view in the built-in file editor), but the code that matches the type of threat found. So now you can use our knowledge base as a pillar for your development and a better understanding of how viruses works.