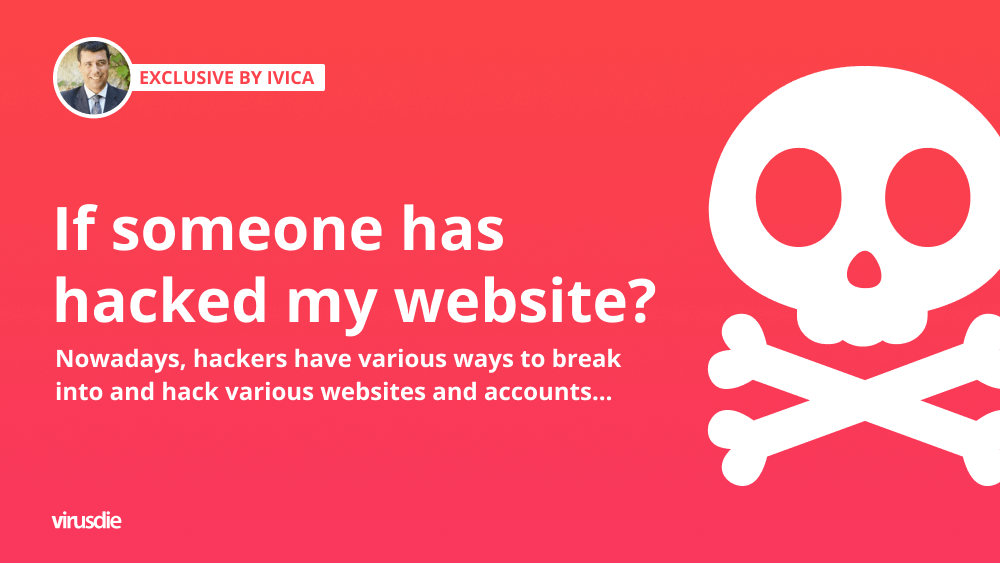 Exclusive by Ivica | How to find out if someone has hacked your website?
Nowadays, hackers have various ways to break into and hack various websites and accounts. Unfortunately, with the blossoming and advancement of technology, there are more and more hackers, so there is a growing chance that you will come across a hacker at some point, especially if you're well-known on the Internet and make money from it.
One of the methods receiving email from hackers with a cooperation proposal. For example, if you make a recording for YouTube, they will send you a link to their app and tell you that they will pay you lot of money if you advertise their new product on your YouTube channel. However, this is not a real app, but when you click on the link, the hacker gets the information they need to hack your website.
Another option is a password recognition program. This program randomly outputs a large number of various combinations of numbers, letters and special characters to guess your password. Such programs can output over 1.000 combinations per minute. So, it is no wonder that after a few hours or maybe even days of continuous operation, it will come across your password.