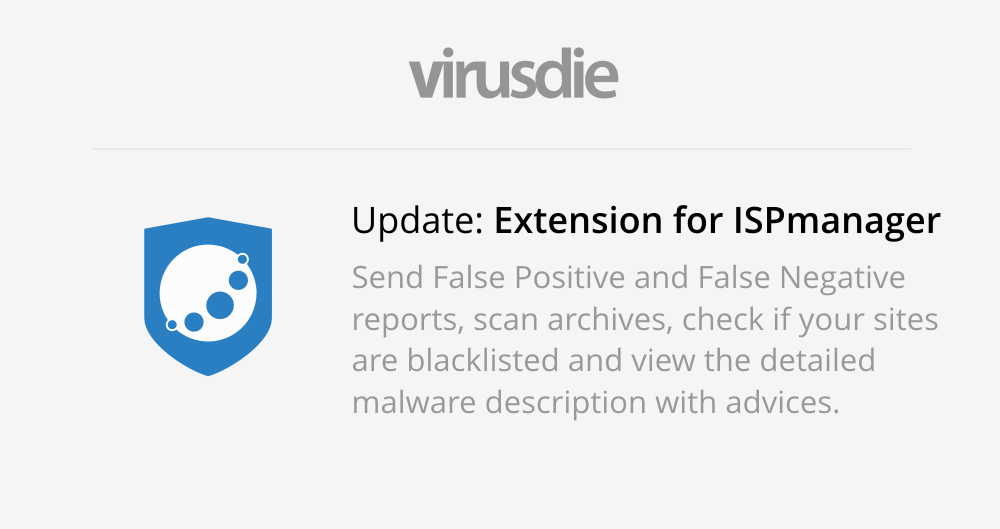 Update: Virusdie Extension for ISPmanager
It has been a long time since the last update of the Virusdie module for the popular ISPmanager 5 Lite server control panel. A lot of updates appeared during May 2018 and, finally, most of the innovations are already available to ISPsystem customers.
We will tell you what new features appeared in the module and what advantages they give to you. The module is available for order from a large number of hosting providers and also, you can independently connect it from your ISPmanager panel: Get module on ISPsystem.com.